Home Page
Welcome to the Sussex Ornithological Society
Formed in 1962 by a small group of young people, the Sussex Ornithological Society has grown to become one of the largest county bird clubs in Great Britain with a current membership of around 2000. Read about our Strategy.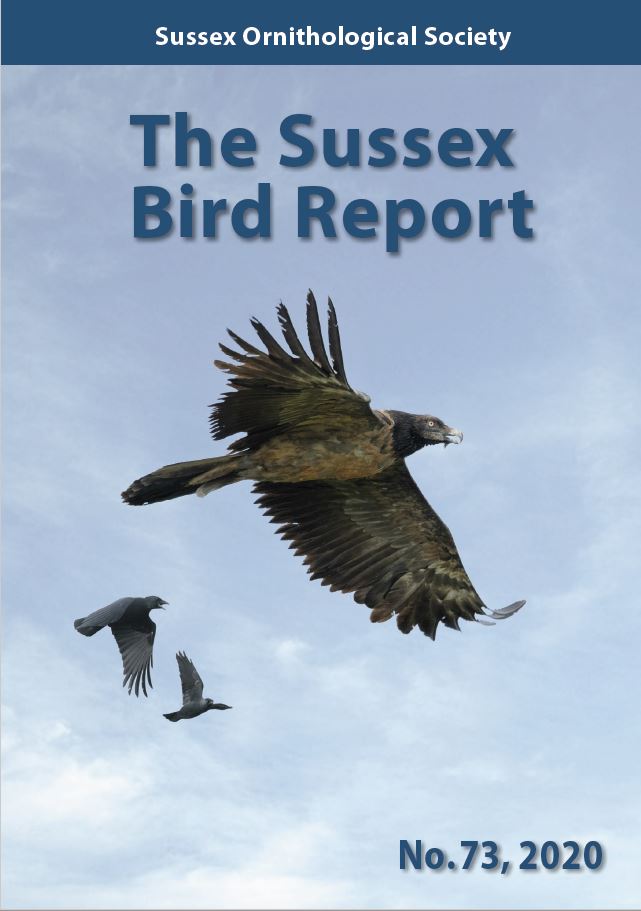 Members receive quarterly newsletters and a copy of the award-winning annual Sussex Bird Report. Join us!
This is why we're here:
To record and study wild birds in Sussex
To assist in the conservation of the wild birds of Great Britain
To encourage by the use of meetings, books, outings etc, the study of birds in the field and ornithological science in general, the education of our members and the general public in ornithological science, and the need for the protection of wild birds and their habitats
To help everyone through lockdown, we ran a series of much-enjoyed virtual talks at and after the 2021 Annual Conference. With spring and the easing of lockdown, we paused these talks. Keep an eye on the Events section of the website though, as more are being planned.
Simon Biddle has written a fascinating account of the first 50 years of the SOS.
Click here to download a copy.
We collect thousands of records each year, from which we produce our annual bird report.
Find out how to submit your records.
We have a Recent Sightings page. Find out what's around in Sussex at the moment.
We support projects which help preserve wild birds in Sussex.
These vary from funding bird boxes to land purchases.
If you have a project which meets our objectives then download a Grant Application form by clicking here
We have also set up the SOS Avifauna Award which makes funds available for small local projects.
So your subscription and support can help make a real difference.